Theoretical physicist, Professor Tracy Slatyer, was fascinated by the fundamental puzzles of the universe from a young age.
Growing up mostly in Canberra, Tracy's first exposure to science was when they were eight or so, and their grandfather, Australian ecologist Ralph Slatyer, took them to one of his research sites near Thredbo. Their curiosity in physics was further spurred on after reading Steven Hawking's "A Brief History of Time" at the age of twelve. "It was thrilling to me that maths could be used to explore questions about the origin of the universe and the nature of time," they say.
With their interest in science piqued, Tracy was motivated to attempt the Australian Science Olympiads for the competition and to meet like-minded students. In their own words, "I enjoyed learning about science, I found the competition exciting, and I was interested in meeting other students who were also nerdy science enthusiasts".
Tracy qualified for the 2001 International Biology Olympiad and travelled to Brussels, Belgium to compete with other students from across the world. They also were invited to attend the Asian Physics Olympiad the same year but gave their spot up to participate in the Biology Olympiad.
Tracy's international trip started off on the wrong foot as they remember an early injury. "We spent a few days in Germany beforehand to get used to the time zone, and I managed to break my foot in Heidelberg". Despite this, Tracy persevered, achieving a bronze medal at the international level.
They hold fond memories from both the Physics and Biology Summer School, "I remember staying up all night on the last night of the Summer School just because I wanted to squeeze in as much time as possible with the other kids at the school."
From memorising taxonomy to dissecting cockroaches in the lab, Tracy's experiences at the International Biology Olympiad gave them a hands-on experience with science, while their favourite memories came from spending time with other students. "I remember… exploring the streets of Brussels and eating Belgian waffles and chocolate… and singing 'We Are the Champions' in a Belgian bar with a large number of Olympiad competitors from all over the world".
After high school, Tracy completed a PhB degree in theoretical physics at the ANU. Their passion for understanding the mysteries of the universe led them to postgraduate research at the University of Melbourne and then a PhD at Harvard. "The Olympiads helped me decide that I wanted to pursue a career in science and gave me a very good foundation for my studies at university and in grad school," they say.
After completing their PhD, they spent three years researching at the Institute for Advanced Study in Princeton and in 2013 they joined the Center for Theoretical Physics at MIT as a faculty member. In 2019, Tracy received tenure in their current role as an Associate Professor where they are currently researching dark matter.
"I've been interested in seeking to understand puzzles of fundamental physics since I was quite young, and I feel very fortunate to have a job that pays me to work on those questions full-time!"
As a theoretical physicist investigating dark matter, Tracy's research focuses on particle physics, cosmology and astrophysics. Among their achievements, they co-discovered the giant gamma-ray structures known as the "Fermi Bubbles" erupting from the centre of the Milky Way. "Hopefully we (humanity) will figure out what dark matter is in the not-too-distant future. I hope I can be a part of that discovery," they say.
Their role also involves classroom teaching and mentoring students in science and they express that they "very much enjoy the opportunity to work with fantastic students and postdocs at MIT; their energy and creativity is always inspiring."
"I plan to keep doing what I'm doing—exploring the research questions that are exciting to me and enjoying the opportunity to mentor amazing junior scientists".
Outside of work, Tracy loves skiing, hiking and reading. "I enjoy reading, especially science fiction and fantasy, and cuddling up with my three adorable black cats".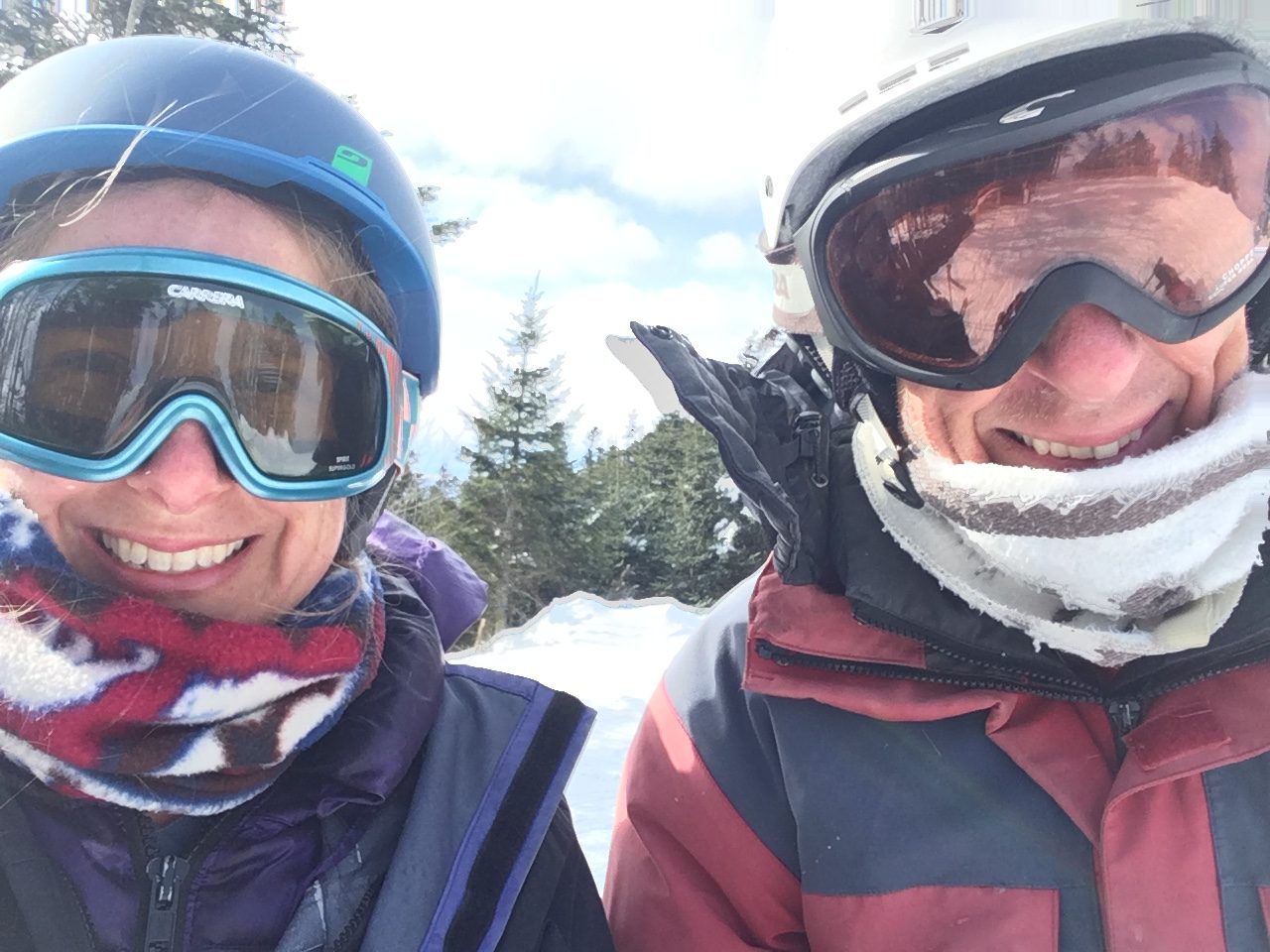 To students considering a career in science, Tracy's advice is to "try to get involved in research as early as you can, so you can figure out if you like doing it". For those preparing for the Olympiad exams they recommend to "do the practice exams under timed conditions, so you have some sense of how long problems will take to solve in a real exam".
Tracy also benefited greatly from the generosity of teachers who were willing to take the time to help them prepare for the Olympiads, and talk them through points of confusion. They would recommend students to ask their teachers if they can help with preparation for the exams, or if they know of local resources they can draw on.
Published on 26 May, 2023